Our Promise To You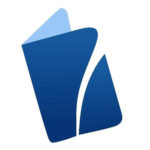 Whether you've struggled to figure out what documents to gather or want the fastest most convenient service possible, we believe everyone deserves to get the most customer orientated service possible. Our commitment to this for the past 30 years have kept us at the top and earned us recognition throughout the country.
Getting your documents done is only the beginning. We're committed to giving you a better relationship: exceptional customer support, transparency, and confidence. Our mission is to help bring confidence and educate people everyday on travel related visas, passports, and authentications.
Visa Network Background
Visa Network is a minority owned and operated company founded in 1989. We service and expedite visas, passports, and authentication processes. Our team consists of dedicated professionals fluent in the intricacies of international documentation. Many of them have more than 20 years experience working for major airlines and companies in the travel industry. Through our experience, dedication and collaborative effort, we're able to resolve the most trying and challenging cases.
Industry & Belief
We currently serve the nation's leading high-tech sectors, aerospace companies, corporate travel agencies, and non-profit organizations. For now, we don't have call centers or marketing tools- just people you can always count on. After 29 years, there's been some ups and downs, but our goals have always remained the same- work efficiently, fix real-time problems, and treat people the way we want to be treated. Call us (415) 693-0330.
Visa Network assumes NO responsibility for damage, loss, or delay of passport by, Consulate, Government office, postal, or courier service agency. Any payment made by VISA NETWORK on behalf of applicant to Government entity is NON-refundable; regardless of acceptance or rejection of application.
870 Market Street Suite 888, San Francisco, CA 94102
Copyright © Visa Network 1987-2023. All rights reserved.