This 2nd Passport service is created to walk anyone through the steps necessary to obtain a 2nd passport. Everything needed is explained below. 
CHECKLIST
 DS-82 ONLINE APPLICATION

---

Complete Online and create PDF. The downloaded PDF pages must be printed one-sided
Just a reminder- the form is not accepted handwritten, except for the signature

 LETTER OF AUTHORIZATION FORM

---

It's really important that only the actual applicant fill out this form using the same black or blue pen. Check mark the top 2 boxes, and write "Visa Network" next to Courier Company Name.

 TWO PASSPORT PHOTOS

---

front faced, white background; taken in the past six months, no glasses

 PASSPORT

---

Current and not been expired for longer than 5 years and isn't damaged

 ORDER FORM

---

Form for Visa Network contact, shipping, and billing purposes

  2ND PASSPORT STATEMENT FORM

Should be filled out by the applicant

 FLIGHT ITINERARY OR BUSINESS / PERSONAL LETTER

---

If you require a rush process faster than 2 weeks
For 2nd Passport Renewals
You must include your original 4 year passport and a copy of your 10 year passport
The next step is understanding fees. Click on the 
Cost 

tab above to start
FEES
AGENCY FEE
---
Enclose a fee of $170 for the passport book or $200 for both a book and passport card in the form of a personal check or money order. Make checks payable to "U.S. Department of State." The applicant's full name and date of birth must be printed on the front of the check. There is a fee of $15 if the applicant doesn't provide a check and Visa Network provides one instead.
| | |
| --- | --- |
| Passport Book | Gov Fee: $170 |
| with card +$30 | Gov Fee: $200 |
VISA NETWORK FEE
---
Fee does not include shipping ($35 to office or $41 to home), 3.3% bank fee or extra handling charges that might incur during the process. We don't have hidden fees and we won't charge extra without letting you know. Please include a credit card on the Visa Network Order Form. Alternatively, you may pay with cash, check or money order.
| | |
| --- | --- |
| 10-15 business days | Our Fee: $100 |
|   |   |
| 6-8 business days | Our Fee: $150 |
|   |   |
| 3-5 business days | Our Fee: $180 (Recommended) |
|   |   |
| 24/48 hours | Our Fee: $250 |
|   |   |
| SAMEDAY- 6hrs | Our Fee: $300 |
CALL (415) 693-0330 for 24HR or SAME-DAY SERVICES. Appointments are necessary.
You're on your way to getting a 2nd passport!
The next step for you is to mail your documents. Click on the
Mail

tab above for instructions
Call us if you'd like a courier pick-up 
Mail to or visit our address
Attn: Passport Desk
Visa Network
870 Market St. STE 888
San Francisco, CA
94102
Notice
For those who can't be without their passport and need another
Note: 2nd passports are good for 4 years
The 2-D barcode pages must be clear and sharp in black print on white paper. The paper must be 8 1/2 inches by 11 inches, with no perforations, one-sided. Applications printed on thermal paper, dye-sublimation paper, any glossy paper, or on a dot matrix printer will not be accepted.
The Letter of Authorization must be handwritten by the applicant only. The pen used must be in black or blue ink and not interchanged. All fields must be completed including Courier Company Name- be sure to write "Visa Network."
Have a question? Call us (415) 693-0330 or email questions@visanetwork.com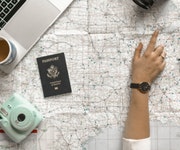 THE 2nd PASSPORT SERVICE
☑️ Live 1-on-1 help
☑️ Document pre-check assistance
☑️ Average outside price savings today: $100
☑️ Overnight shipping or same-day Courier
☑️ Limited spots for 24hr and SAMEDAY services- these book fast! 
ADDRESS
870 MARKET ST STE 888
SAN FRANCISCO, CA
94102
PHONE (415) 693-0330
Copyright © Visa Network 2005-2018. All rights reserved.